Its a pretty simple and easy draft specially great for the beginners.Thats what you will do.
First of all trace the out line of some sleeve less T-shirt of your kid that fits him the best add the desired length to it .
now add five 4 to 6 inches on each side at bottom then join this point with the lower end of arm hole look at the red line.
now rub off the straight lines and your super easy A-line tunic pattern in ready.
These are the two dresses that i made using the same pattren.
in this dress i just added some ruffles on the arm holes, neck line and on bottom .
Very soon you will get to see full step by step tutorials on both of these dresses until then !take care and happy crafting .
I am linking to :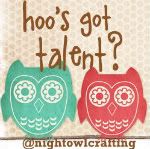 Sumo's Sweet Stuff